On the first day of our 14th Betty Shop B-Day Bash you can design your own Betty Threads! It was such a hit last time, we wanted to bring back the custom designing fun.
WHEN: SUNDAY, AUGUST 15 from 12PM-5PM
WHERE: 12 N. Fir Street, Ventura, CA – DOWNTOWN
WHAT: Design Your Own Betty Threads Day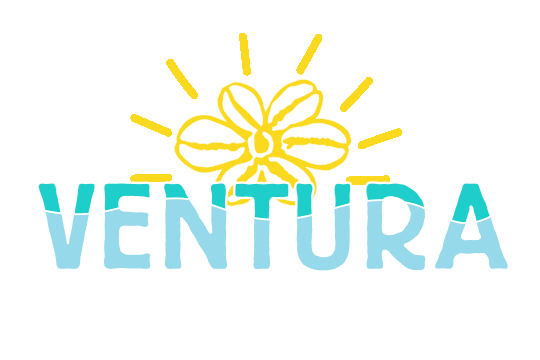 The custom Betty swag shop will be open for biz out front. Our buddy Kevin from Puhl Prints is coming back with his nifty silkscreen travel rig to Bettify your life right in front of your eyes! 
For just one day you, you get to create your own one-of-a-kind Betty designs for back to school, work, or just hangin' out. This time, we've got super cute new tote bags, and blank garments starting at just $10. They're ready & waiting to be your personal Betty canvas. We've got a youth style for the littles, tanks & tees for the babes, and tees for dudes to make a whole set of Ocean Lovers gear. The whole family can get something made.
Or, you can also bring your own threads! 
If you bring your own, just make sure the surface of the fabric is clean, flat, and has a big enough area. Our smallest screen designs– the Betty Flower and our Ocean Lovers circle wave logo– are about 2-3″ each, but need a few inches extra space around them for best results.
HOW IT WORKS: 
1. Choose your thread design from the rack outside, or bring your own, and let Betty Shop staff know what size(s) you need so we can get it for you from our back-stock.

2. Choose the Betty designs  you want screened onto your item(s) and how many.

3. Your first screen is $10…  want more than one? Just $5 per additional screen.

4. Check out, get a ticket, and give it to Kevin along with the garments and watch the magic happen.

5. Rock your custom Betty threads like nobody's business. They're ready to wear!
Not only can you get in on this good time, we'll have some surprise Betty birthday bonuses for you.
*ADINA ANKLET BOGO + 50% BONUS IS ALL 3-DAYS *
YASSS! Our all-time fave anklet style is on a super crazy deal! Buy one get, one FREE & 50% OFF each additional Adina. Get ALL the Adina colors & layer up your anklet look for max shimmer & shine on these last days of Summer.
Oh, and don't forget! Our, August Sea Glass Ring Special is ON babes! If you haven't already scored your dream Classic Sea Glass Ring yet, now & through the whole month is your chance.
Sea you at the shop! Yew!
Xoxo
Donna & the Betty Babes