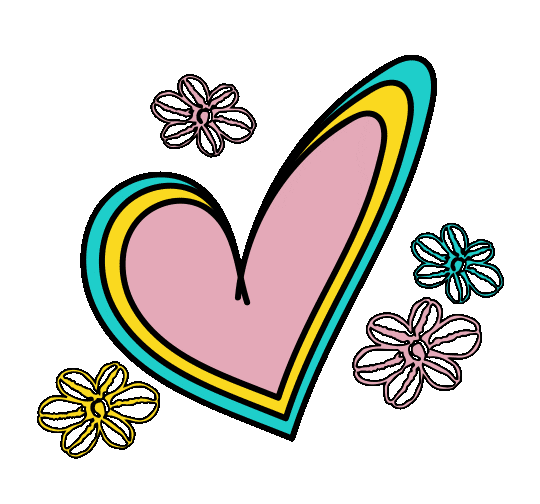 Hey there, so glad you checked in… hope you're finding things to smile about in this strange & stressful moment in time & your loved ones are safe & healthy.
Along with all the other things, you might be wondering what's up with the Betty biz concerning COVID-19 (Coronavirus)…
Here's some A's to those Q's you've been asking:
Are you open?
YES!.. Online 24/7 for you at bettybelts.com
But unfortunately, IN-STORE SHOPPING is CLOSED TO THE PUBLIC at Betty HQ in Downtown due to preparation for official re-opening. Date pending… thank you for your patience! Until further notice, we'll have to stay connected online.
We're now offering Betty's Porch Pickup as an option to our beloved locals & customers who can come in-person.
How store porch pick-up works:
First, shop online at

bettybelts.com

& fill your cart with Betty goodies. Place your order & at checkout choose the "I'll pick it up myself" option as shown below:
Second, follow the prompts to complete your order & the Betty Shop Babes will get to work on magically making it ready to grab & go on our shop porch.

Then, swing by the shop

at your scheduled date & time

to swoop your Betty loot at our Downtown Ventura location:

Enjoy your shiny new Bettys!

Lastly, REPEAT!
We seriously miss you all in our shop so so much & can't wait to welcome you back into the shop soon!
The health & safety of everyone in the Betty Family  — our beloved customers & Ventura staff  — is our top priority. We're keeping a diligent watch on the latest info from our local authorities for how to best maintain our operations, policies & all other business practices.
Are you still shipping online orders & are they safe?
YES!
We're still working as hard as we possibly can to make sure that Betty gets to your door to bring you that bit of sunshine, beach & joy that we know you need (especially right now) for birthdays, anniversaries & special occasions.
Your orders are completely safe. Our local staff & team of studio artists in Bali are constantly making sure that all appropriate health & hygiene standards are adhered to via advice from the World Health Organization & California Department of Public Health.
We're taking all measures necessary to ensure the safety of our customers on the receiving end. 
Will my order come in time?
YES!
We've limited the staff to only the Betty Boss Lady herself, Donna & a very small, dedicated crew who'll be processing & packing your orders with a lot of love & care. Remote Betty staff are also supporting from the safety of their homes, working on their laptops. 
With that in mind, orders are going out daily.
And while the usual turn around time for outgoing orders is same day, to 1-2 business days — with the current COVID-19 conditions — it's taking a possible extra day (in some cases 2 days) depending on the nature of the order.
We're getting the most current updates from USPS (our shipping courier) … and as of now, all deliveries are running on-time & are not expected to be delayed.
We're so grateful for the dedicated staff on the front lines delivering Betty directly from our door to yours and your loved ones! Thank you USPS, you're our lifeline!
What else should I know about my Betty Orders right now?
In an effort to make sure that you're absolutely confident with your order, we're temporarily:
Get in touch via email any time with questions or concerns. We're also happy to answer via text or phone 12-6pm (PST) at +1 (805) 648.6997
Thank you, we love you, we miss you
Donna & the Betty Family
Xoxo