Back in the early Betty days when Donna first started tinkering with sea glass jewelry, one of the first designs that came to her was the Leilani Bangle Bracelet and Sterling Hoop Earrings.
She's sleek, chic & all about a spotlight on the sea glass.  The first version of this design came and went, and now she's back!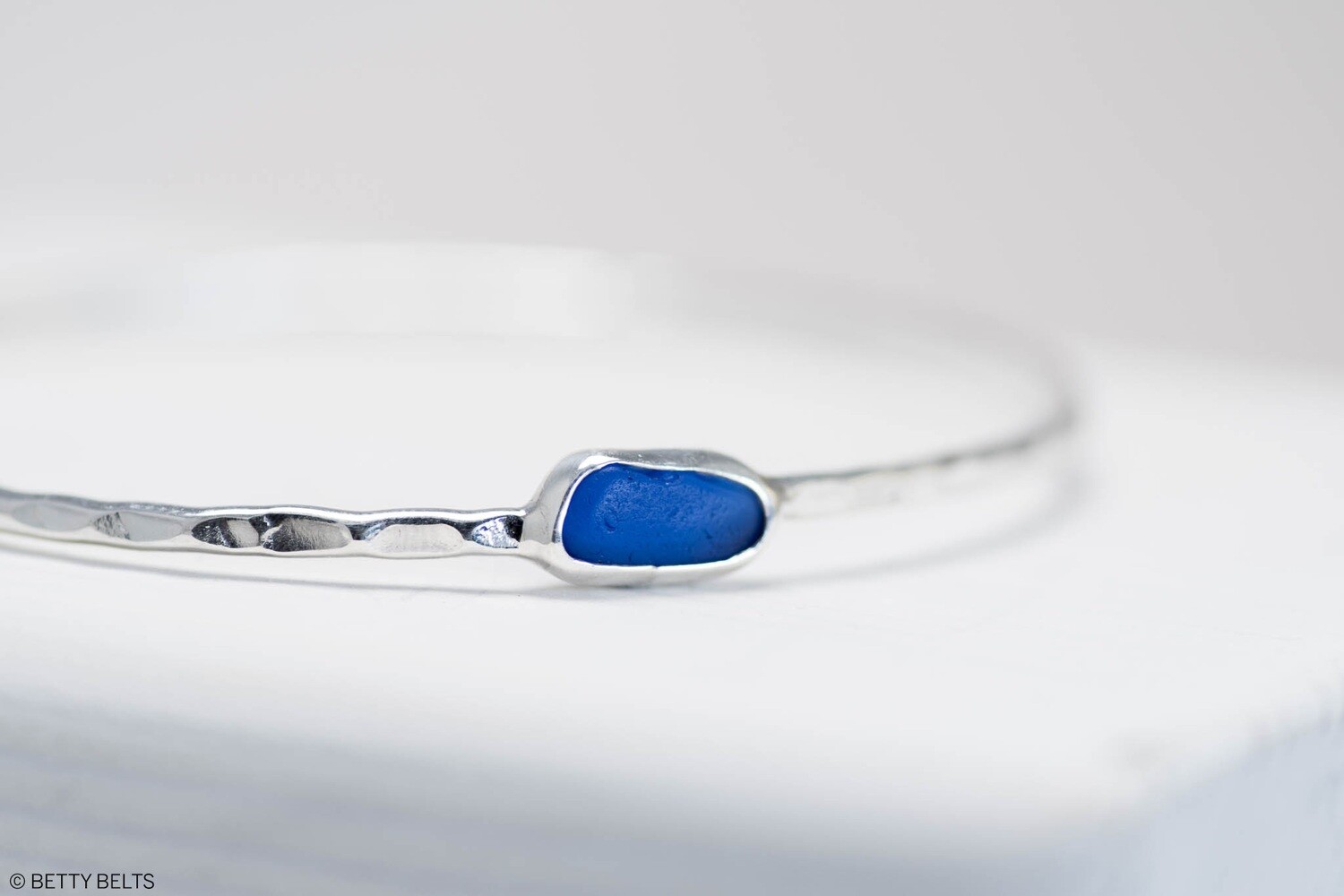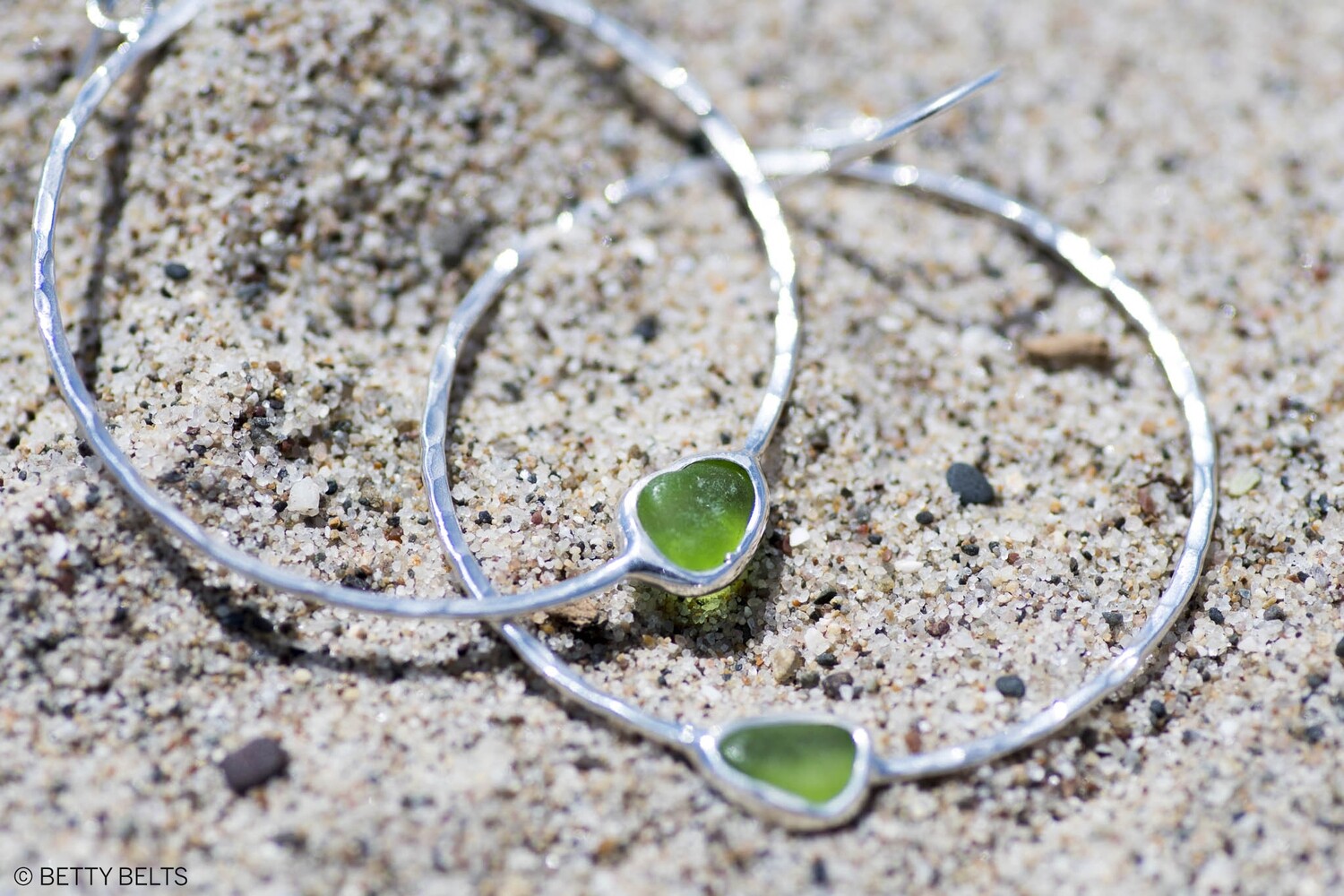 Prettier than ever in an updated, more minimal version in both the bangle & hoops. The reversible open setting has a nice flow & play really well with other Betty jewels.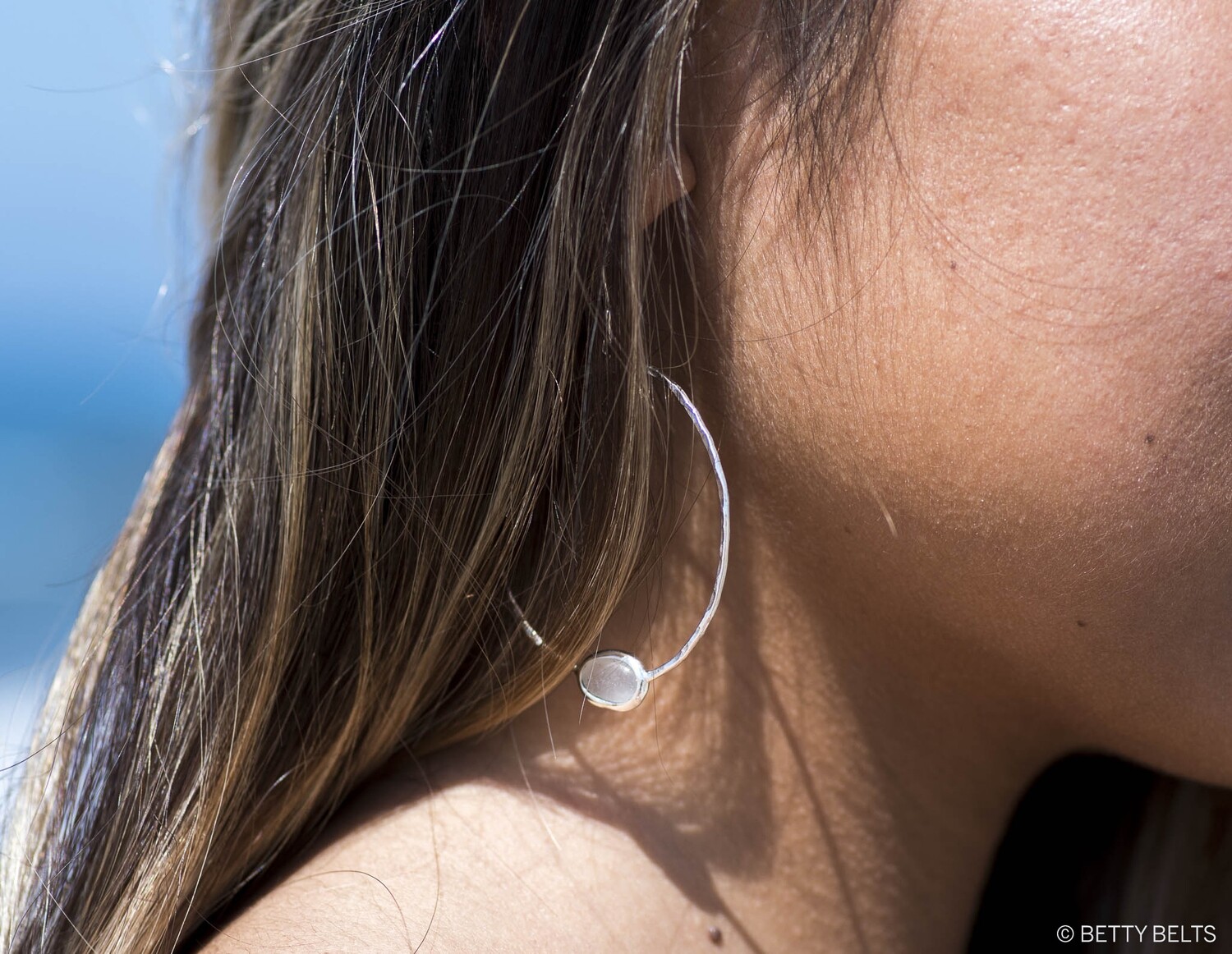 Leilani means "heavenly flowers" or "royal child" — from Hawaiian lei "flowers, lei, child" and lani "heaven, sky, royal, majesty". It's a name that graced one of the designs in the very first Betty Belts collection in 2003, and was reinvented as this stunning new school classic design.