"Waves are a metaphor for the flow of a life. Born in the union of diverse elements, and destined for a shore beyond the far horizon." – David Pu'u
A wave is birthed when the first wind of a growing storm blows upon the glimmering surface of a sea, thousands of miles away from the beach on which it breaks.
The story of the original signature Betty Wave design begins much like this timeless phenomenon.
Inspiration swelled long before its first release in 2005.  Initially created to generate proceeds towards Surfaid International, the first Betty Wave design– the Classic Betty Circle Wave started our long standing wave jewelry legacy.
Ever since, the OG Betty Circle Wave has become a kind of internationally adopted symbol for Ocean Lovers, much like the peace sign.
The now iconic wave symbol took many forms in the beginning, including a leather pendant with a silver wave on a cord necklace (above), drop earrings, a friendship bracelet, an entire Wood Wave Collection, and a hand-carved buckle on a coconut bead stretch belt.
Later incarnations included stud earrings, leather cuffs and keychains, apparel, and of course– our quintessential sterling charm necklace introduced in 2008.
The Betty Belts Wave story continues to roll on with many renditions that have come and gone– now a part of a special archive of vintage Bettys–  our expanding collection of Signature Betty Waves available today, and future wave designs that will inevitably be created.
First Generation Betty Circle Waves
OG Betty Circle Wave Charm + 1st generation Sea Glass Mermaid Tear Charm


First roll out of our Golden Betty Circle Wave Collection circa 2015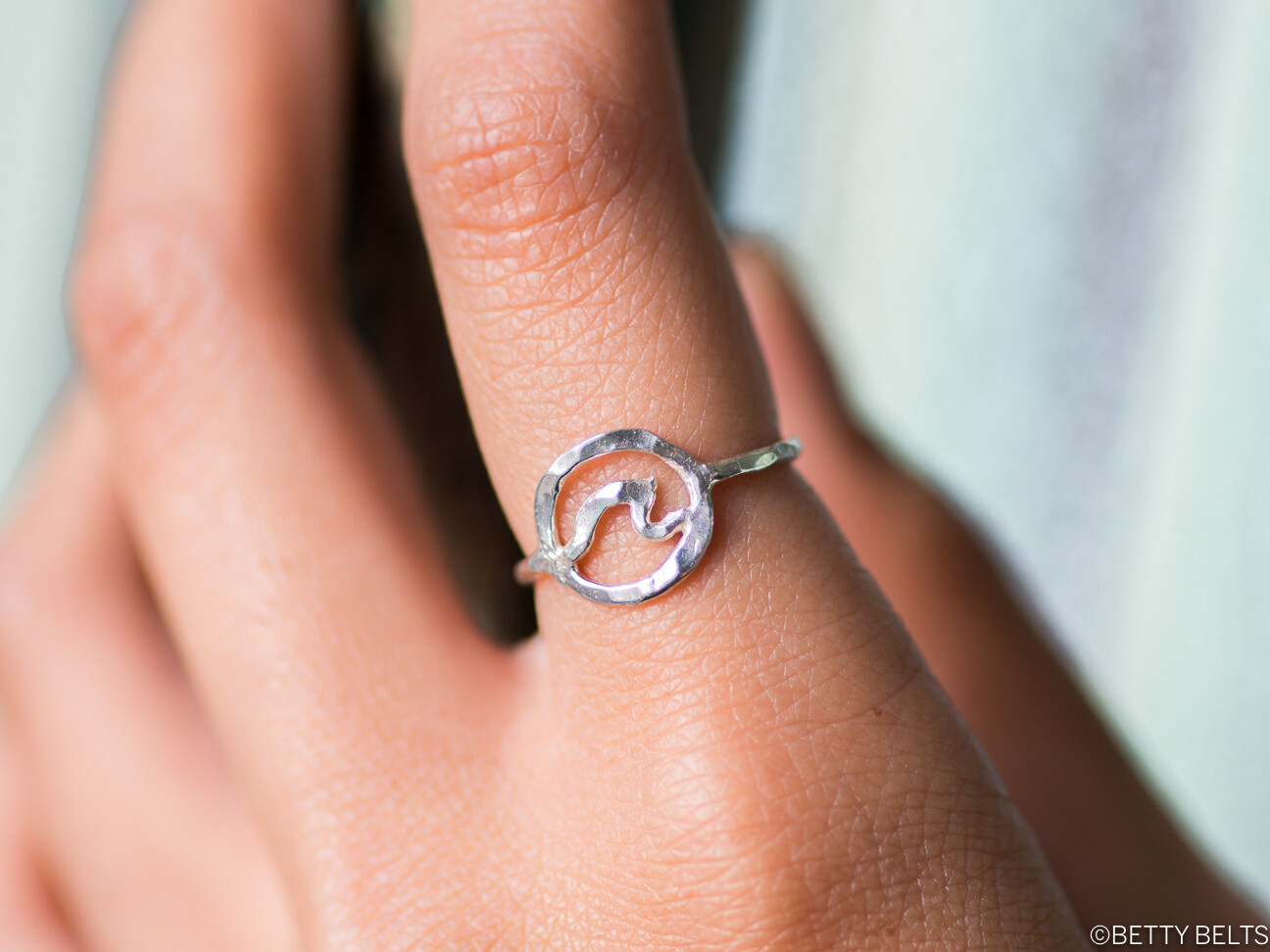 Classic Betty Circe Wave in Sterling Silver
Classic Circle Wave Studs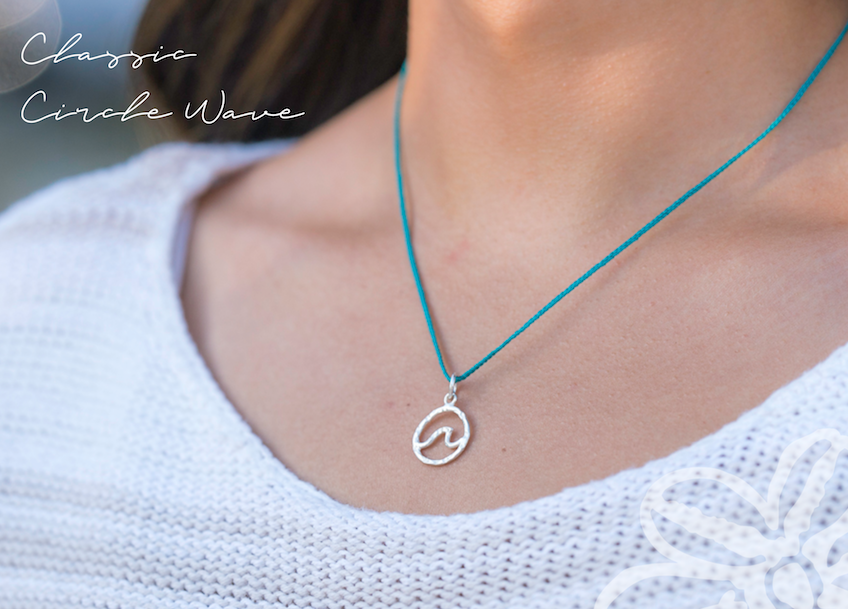 Classic Circle Wave on a Braided Cord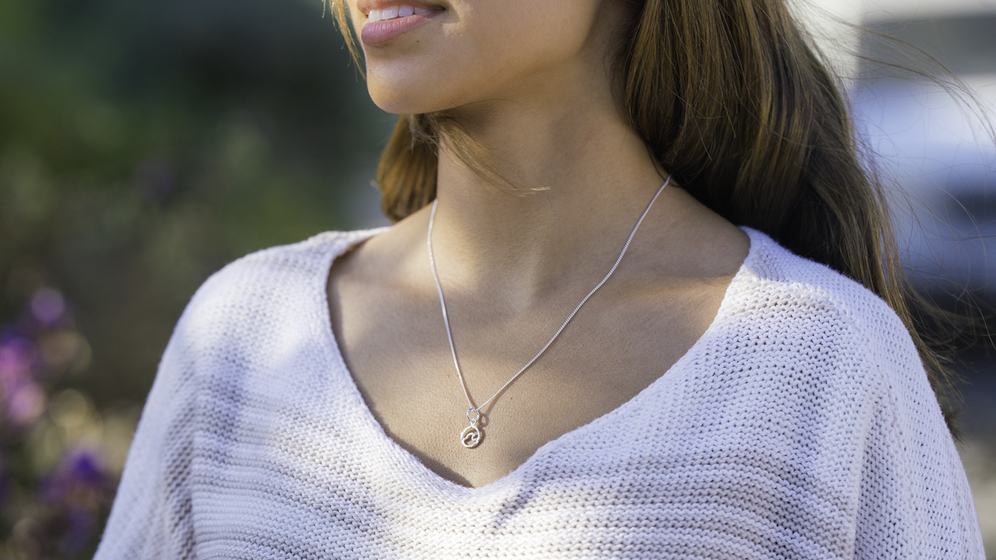 Classic Circle Wave Charm Necklace in Sterling
Classic Circle Wave Friendship Bracelet
Classic Circle Wave Ring in Gold Vermeil + Swell Ring
Betty Waves are worn to symbolize joyous living by the sea, a deep love for surf, and passion for seafaring adventures. There's no greater expression of that than when Donna and David exchanged vows in 2012 with their Wave Ring Bands specially designed by Betty Founder, Donna.
Since then, we've had the honor of offering our solid sterling Hammered Wave Ring version of this band design (below) to many other Ocean Loving couples who express the same sacred bond they have with the ocean, and each other.
Even after well over a decade, this simple yet evocative form continues to inspire Donna and our Betty Tribe of true Ocean Lovers. Mahalo e ke kai nalu.